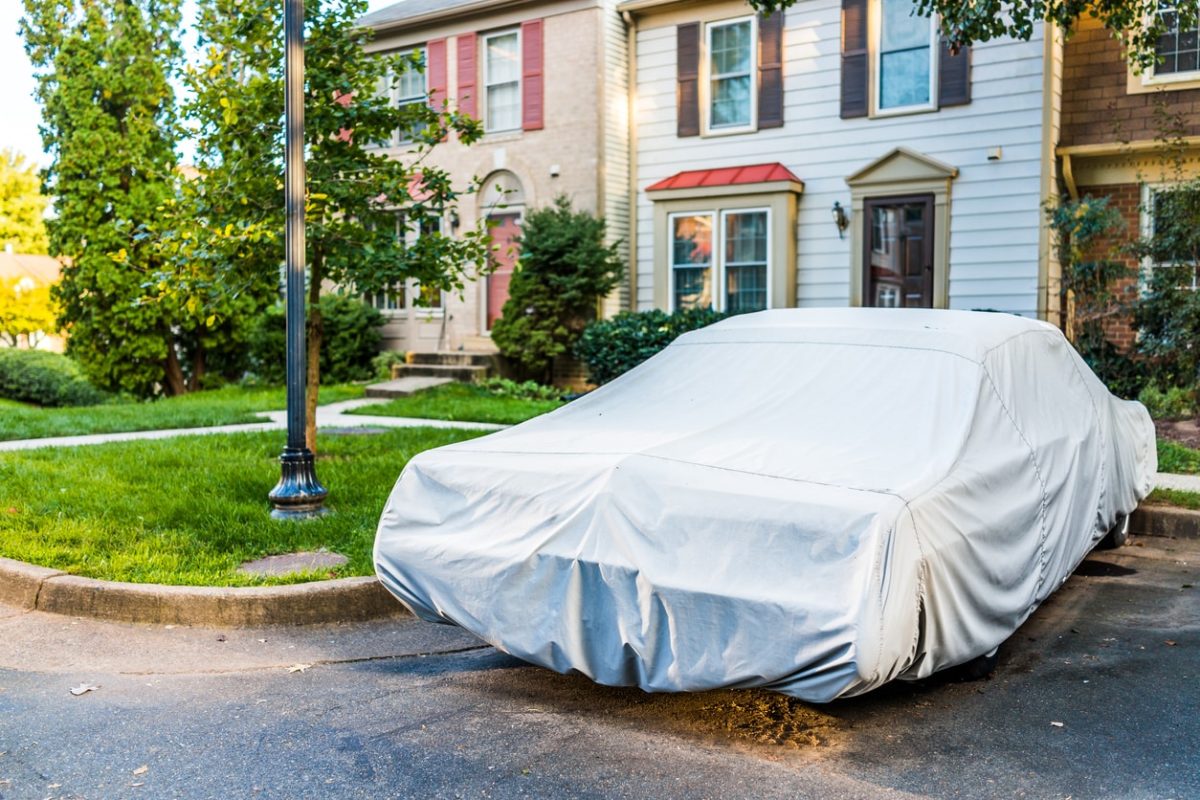 Classic and vintage cars need more care than the average everyday car. From driving the car with more care to picking the right tire shine product, classic cars require a lot more TLC, especially when it comes to storage during certain parts of the year.
Depending on where you're located, or where the classic car is being stored, weather plays a huge role in storage for classic cars. For colder areas, the winter and early spring months can be brutal on a classic car's engine, tires and oil. The same goes for hotter climates in the summer. This is why storage tips are necessary for all classic car owners to help keep the integrity of their cars intact.
Keep It Clean
Before that classic ride is stored away for the winter or the long hot summer, it's important to get it cleaned up. A high-pressure water jet can clean up all mud and dirt which can cause corrosion over time, especially if the car is stored and forgotten about for a few months. Once this is taken care of, owners can take away the remaining moisture from the car by taking it out for a final drive before storage.
Invest in Insurance
Classic car storage insurance may not factor into the immediate needs of getting a car stored away, but it should be. Classic car storage insurance provides comprehensive protection for classic cars that are stored away. If you don't plan on going to the storage facility and checking in on the car every single day, you never know what could befall it.
Moisture, vermin, leaks, major disasters—there are so many different risks that classic cars face on a daily basis when not under the guise of an owner. Classic car storage insurance provides the financial protection needed to backup an owner when any kind of damage is done.
Animal Proof the Car
The storage facility where the car is kept could be as closed down as possible, but it's still a risk that animals of all shapes and sizes could work there way in and cause damage. It's a good idea to keep your car's tailpipe stuffed with a rag, along with any other openings to ensure that even the smallest of animals—say mice or spiders—can't find their way in. Keeping the storage area free and clear of clutter will also ensure that mice or rats won't make a way to hibernate inside your car.
Cover It Up
Getting the right cover will help to hold off moisture that can cause rust and mold in and round the car. Make sure you purchase a breathable car cover that allows circulation as not having the right circulation will trap in condensation against the paintwork.
About Newman Crane & Associates Insurance
Deciding what coverage you need and what limits and deductibles make the most sense can be tricky. Since 1965, Newman Crane & Associates Insurance has been helping Central Floridians make sense of their options and make the smartest choices for their circumstances. Whether you need Warehouse Insurance or any other type of business or personal coverage, we encourage you to contact our friendly, experienced, and capable team today. Call us at (407) 859-3691 for a consultation.